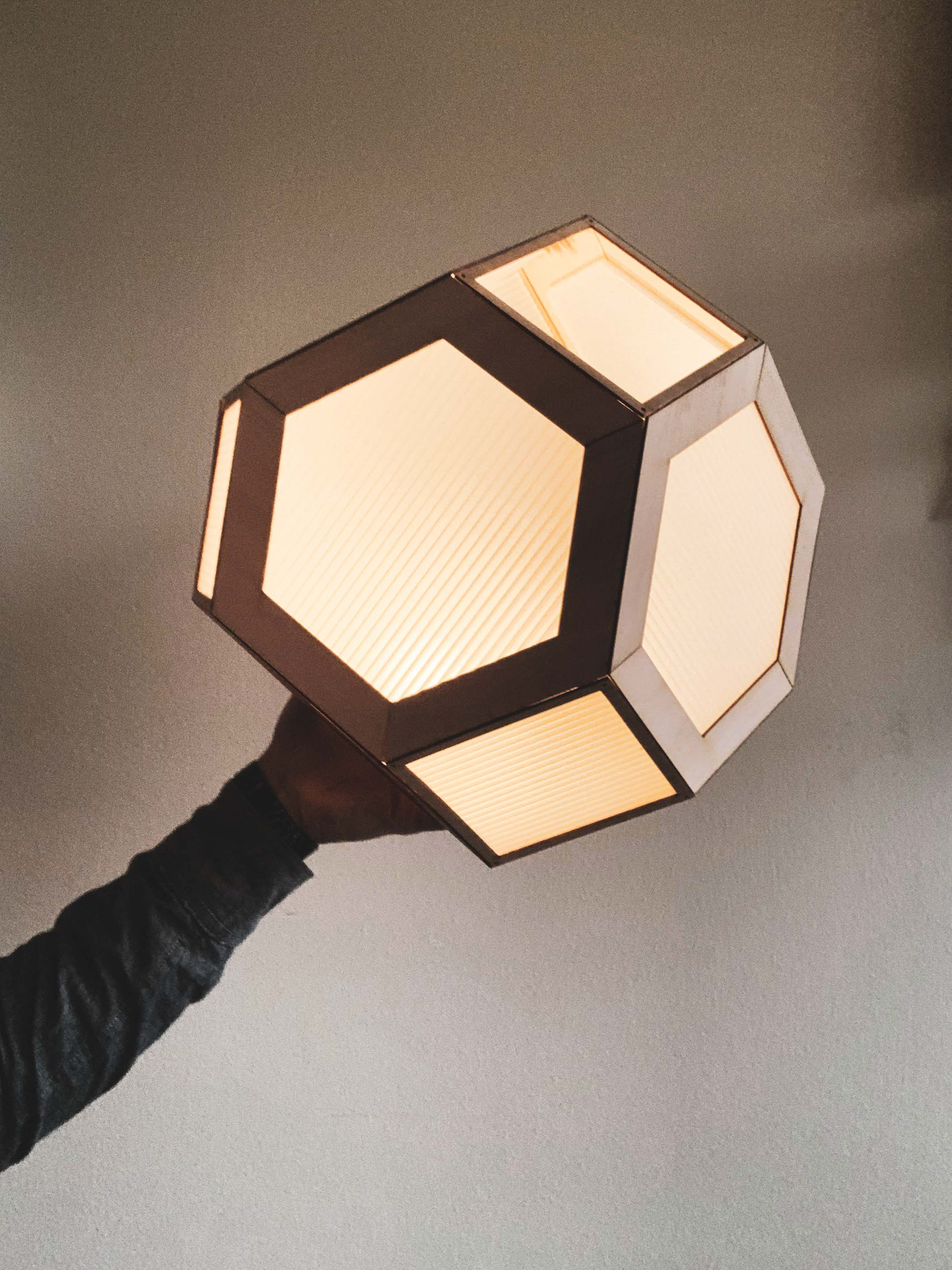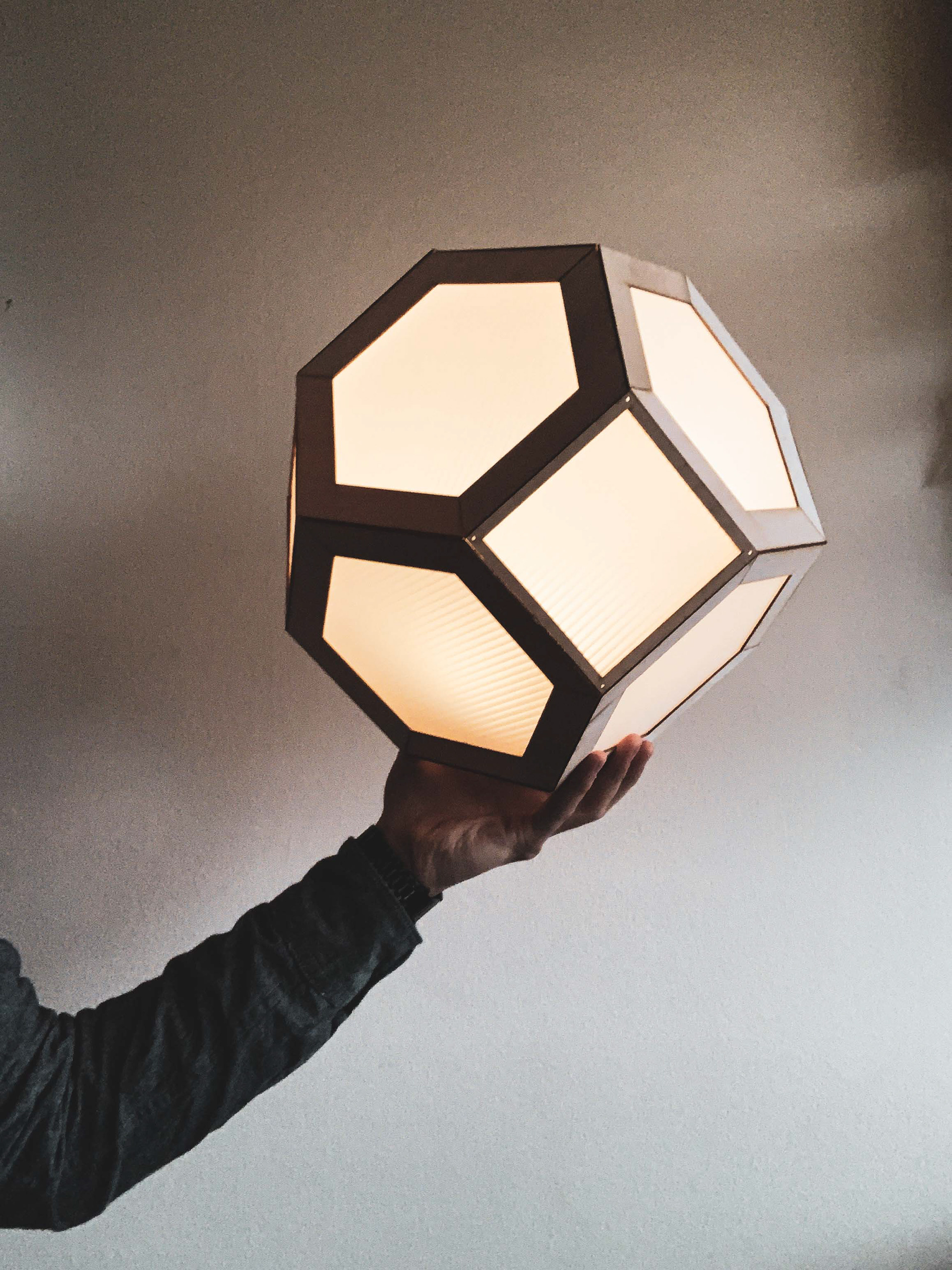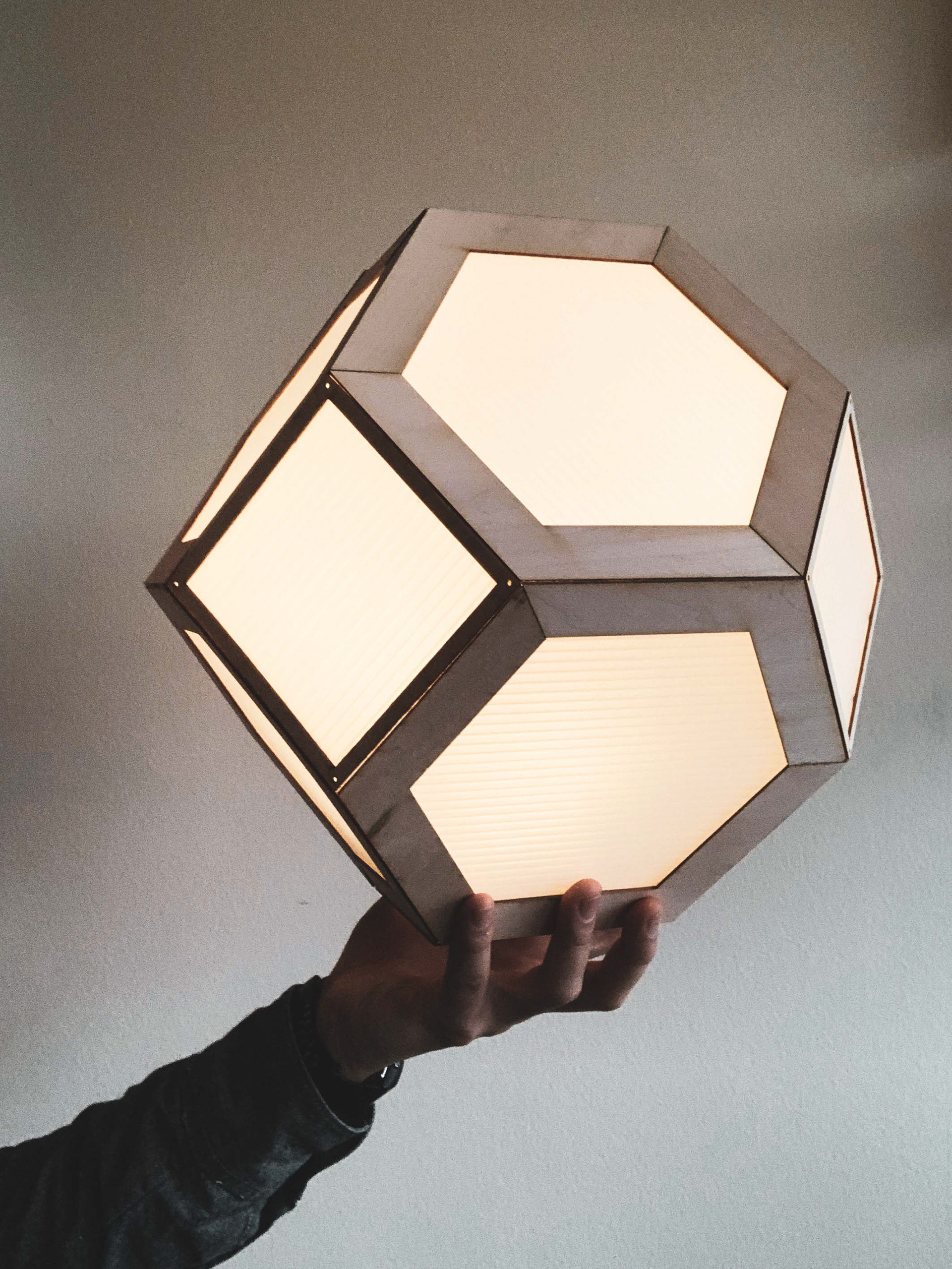 ModuLight is a wireless lantern that can be carried from space to space. The morphology of a ModuLight allows stacking in three dimensions.

A single unit cannot light a bedroom on its own. Like a candle, ModuLight offers light immediate to its proximity. Aggregated ModuLights can be clustered, stacked, or spread throughout a room. Together, ModuLights reveals entire spaces.
Personal notes: 
I enjoy focusing on single items when I brainstorm, drink tea, sketch, read, and draw. A single module is enough light to reveal my immediate surroundings without seeing any other distractions in a room.
I look forward to peppering the modules around my apartment when I have friends and family over to define the gathering areas. Lastly, when they are stored, I would like to situate them together neatly against the apartment's back wall, when lit, the wall picks up the light and softly distributes the light through out the living room.